Bringing the scientific community together.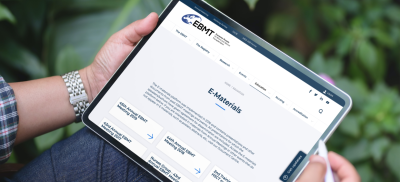 The client
The European Society for Blood and Marrow Transplantation (EBMT) is a non-profit organisation that was established in 1974 to allow scientists and physicians involved in clinical bone marrow transplantation to share their experiences and develop co-operative studies.
The challenge
To organize and classify all content and documentation to facilitate the search and access to the information to different users.
The solution
Discovery & Definition
In this phase we helped EBMT understanding the real business needs for the new website. We made a series of interviews with different stakeholders throughout Europe to take into consideration their needs and insights. We identified and list the main problems to solve:
Hard to find documents and study on their current structure.
Impossible for a new user to find information and figure out how to be a new member.
Impossible to use the website in other platforms than desktop browsers.
Fixed structure which made impossible to add new pages/information from other groups.
UX and UI Design
We analyzed all the information collected in the previous phase and we started to create prototypes and wireframes. In addition to that, a focus group was also defined to work on the new content structure using card sorting and also to test the prototypes defined. The UI designed was defined after the wireframing phase and we delivered all the sections of the web using a component-based design system.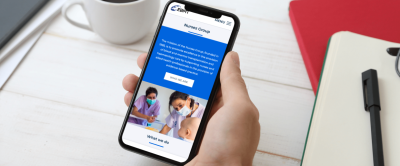 Component based website
We designed all the components that the page needed to create their content. We created designs for these pieces and we grouped all of them in a components style guide.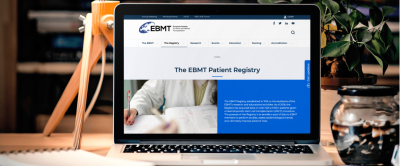 Content structure
One of the main problems in EBMT was the organization of a big bunch of documents, studies and information on the website. Joining forces with a focus group created for this purpose, we used card sorting technique to organize all the content and data in a set of categories related to the organization structure and culture. This approach solved their current and future needs related to content organisation.
Migration
Most of the available data from the legacy system had to be migrated into the new site. There was a lot of information to migrate from different sources, so we created a middle structure between legacy and new sites to grant editors the possibility to review, create or update information before migration was performed. We used the Migrate API from Drupal to create the scripts to move information from the middle structure, transform the data and save to the new Drupal website.
Awards
This project won a 2019 Spanish Splash Award in the Design/UX category.