Helping to spread academic programs from the University of Barcelona.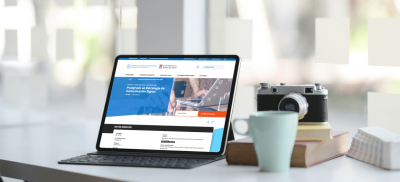 The Client
The IL3-UB educational offer brings together all disciplines of science and the arts into a broad range of courses of different lengths, from master's degree courses and postgraduate studies to seminars and personalized training for professional communities and companies.
The Challenge
To create a new platform for showing all the school academic offers using a new rebrand. We took advantage of Drupal features to collect information from internal tools and show everything using a robust system and a marketing driven workflow.
The solution
Content synchronization between internal platforms and the new website
The most important content on the website, which generates leads, are the course details offered by IL3. The information from these courses is fed back from other information systems and updated automatically in the new CMS. The page shows dynamic information and static information complemented by the user through the CMS.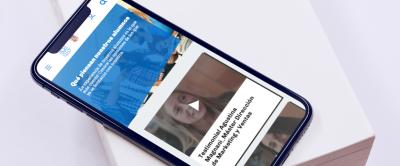 Academic programs: Life cycle
The information of the academic programs has a life cycle in which different states are updated. For example, a program may have the enrollment open or close, or the University may or not allow it to request information. All this casuistry that comes from an internal tool is synchronized and displayed on the new CMS.
Content moderation
Through content moderation, we help the website editorse to establish the content review and publication flows, adapted to their internal needs and resources.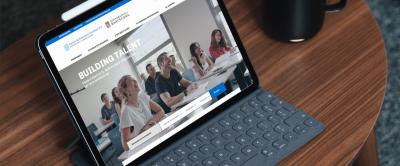 Program Brochure for Sales.
The Marketing department needed to generate sales documents automatically from the data of the new CMS and internal tools. We were in charge of the technical solution, so they could create these documents easily, essential for IL3's offline sales strategy.
Frontend and Backend development in Drupal 8
Ymbra has taken care of the UX and UI integration and the development of the new website in Drupal 8.
Migration
All the content of the academic programs were migrated in the new CMS and all the information was displayed as it was designed. Some of this content, as explained before, was synchronized with the webservices and others were migrated in the CMS as static content.
We used Migrate API to create the scripts to move information from the middle structure, transform the data and save to the new Drupal website.